Location
The colorful land of Rajasthan is wrapped in mystery and splendor that attracts even the most avid traveler. It is a land that still reverberates with the tales of the chivalry and valor of its rulers. Here, you will get countless opportunities to take part in some of the most breathtaking spectacles of traditional fairs and festivals of Rajasthan. And if it is the nature that attracts you the most, Rajasthan offers various wildlife sanctuaries and reserves to explore.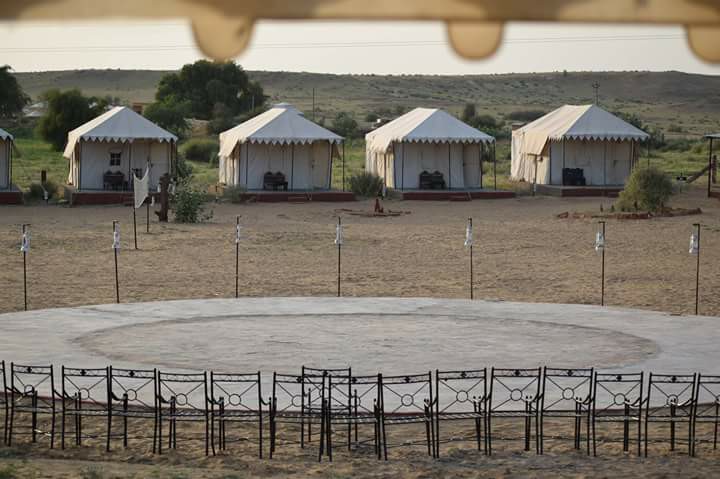 Major Tourist Destinations of Rajasthan :
The entire land of Rajasthan is dotted with countless tourist destinations, each one of which carries a distinct appeal. From the ancient monuments of Jaipur, sand dunes of Jaisalmer to the lake palaces of Udaipur and exquisitely painted town of Shekhawati, Rajasthan is a place that is sure to leave you mesmerized.
Fairs and Festivals of Rajasthan :
Rajasthan observes countless fairs and festivals that make it a colorful and fascinating land. There is a festival for every season and for every reason that reflects the joyous mood of Rajasthan. A list of major fairs and festivals in Rajasthan includes Desert Festival, Elephant Festival, Mewar Festival, Urs Festival and Pushkar Cattle fair. Celebrate the festivals of Rajasthan and experience the summits of enthusiasm.
Wild life Sanctuaries of Rajasthan :
Listen to the silent call of the jungle as you are seated silently, in an open jeep, enraptured, experiencing the best of wildlife tours in Rajasthan. You can encounter the above in wildlife sanctuaries in Rajasthan that include Sariska Tiger Project, Ranthambore National Park and Bharatpur National Park.